2018 Instructor Nancy Marchant
Our guest instructor for the Schloss Münchenwiler knitting retreat from August 6th to August 12th on the grounds of a quaint castle in Switzerland lives currently in Amsterdam. Take this unique opportunity to learn Brioche knitting from the Queen of Brioche!

Nancy Marchant
The "Queen of Brioche," Nancy Marchant, first encountered and fell in love with brioche stitch when she moved to the Netherlands in 1976. Since then, she has spread brioche to knitters far and wide, at events both large and small. Nancy has written for several publications, including Vogue Knitting, and is the proud author of two brioche books, Knitting Brioche and Knitting Fresh Brioche. She also maintains a website on the subject: www.briochestitch.com
She will be teaching two workshops at our knitting retreat from July August 6th to 12th at Schloss Münchenwiler in Switzerland.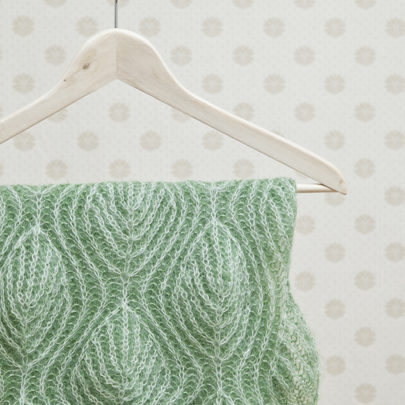 2 COLOR BRIOCHE
Beyond Basic Brioche –  two-colors
Learn to work two-color brioche and brioche-stitch variations, then add increases and decreases to create graceful undulating motifs like those featured in Nancy's book, Knitting Fresh Brioche. Talking about what yarns to use and creating you own variations from these new motifs will also be part of the class. There is still so much to explore in this newly introduced technique. You will leave the class inspired and ready to design your own brioche knitted projects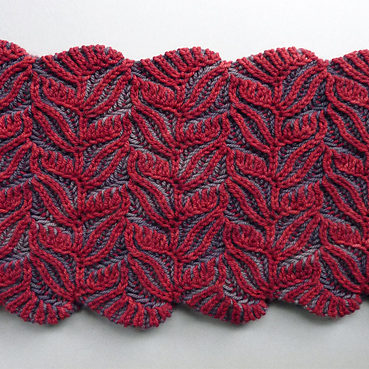 BRIOCHE COWL
Tuck into your own Brioche cowl!
Cushy textured brioche cowls – who doesn't want one? So why not create your own, using the yarns and colors that look best with your wardrobe? Class begins with learning about tuck brioche stitches and how to read a tuck/brioche chart. Then, working the body of the cowl, in the round, in a stitch pattern that you have selected from an stitchionary of 2-color tuck brioche stitches. You will walk out the door with the beginning of your own designer cowl and a small stitch dictionary (created exclusively for this class by Nancy) to help you design even more cowls at home.
This will take you to Nancy Marchant's website, where you can find out more about her and her designs.
Register now
email us to inquire about availability and to register for the Schloss Münchenwiler Switzerland Retreat.
And make sure Sign up for our newsletter over on the right.